When it comes to bodybuilding, having a coach can make all the difference. With a coach by your side, you'll get personalized attention and advice, and you'll have access to the latest cutting-edge training methods. But how do you find a bodybuilding coach in the first place?
The good news is that finding a bodybuilding coach is easier than ever before. With so many online resources available (not to mention plenty of great coaches out there looking for new clients), you can take the time to find just the right fit for you. In this article, we'll break down the three essential steps that you need to take when searching for your ideal bodybuilding coach.
What Is a Bodybuilding Coach and Why Do You Need One?
The first thing to understand is that a bodybuilding coach is not the same as a personal trainer. While both can help you achieve physical improvement, a bodybuilding coach is specifically geared towards helping you reach your bodybuilding goals like gaining muscle and size, or getting shredded for a contest.
So why do you need one?
Well, having a bodybuilding coach provides you with access to expert knowledge and resources that can help take your training to the next level. It can be difficult to know exactly how hard to push yourself, what specific exercises to do and when to increase the load, but a good coach can help you develop an effective training plan tailored towards your specific goals.
Moreover, having an experienced professional in your corner who is invested in seeing you succeed will help keep you motivated and accountable for doing the work necessary for reaching your goals. They're there to give advice, provide personalized feedback and generally make sure that your workouts are as effective as possible.
Understanding the Different Types of Coaching Services Available
When looking for a bodybuilding coach, you'll find there are many different types of coaching services available. Before signing up with a specific coach, it's important to understand the different types of services they offer and how they can help you reach your bodybuilding goals.
The three main types of bodybuilding coaching that you'll find are:
Competition Coaching: Competition-focused coaches specialize in helping their clients reach the highest level of competition possible. If your primary goal is to compete in bodybuilding events, then finding a coach who specializes in this area is essential.
Performance Coaching: Performance coaches focus on helping their clients reach peak performance levels by providing them with guidance and advice on their diet and exercise routines. This type of coaching is targeted at those who want to get as strong, fit, or muscular as possible without competing in events or shows.
Recovery Coaching: Recovery coaches are specialists in helping athletes heal from injuries and return to peak performance levels after illness or injury. Recovery coaches work closely with physical therapists and can help develop effective recovery strategies for their clients to ensure they return to their best state quickly and safely.
What to Look for When Searching for Your Ideal Coach
So you've decided it's time to take your bodybuilding game to the next level. It's time to find a coach. What should you look for when searching for the perfect coach?
Experience and Certification
Of course, you'll want to make sure your bodybuilding coach is experienced and certified. You'll want someone who knows the ins and outs of muscle-building, who can tailor a program to your specific needs, and someone with a good reputation in the bodybuilding arena. Check qualifications and references before making a decision on your ideal bodybuilding coach.
Flexibility
You also want a bodybuilding coach that is flexible enough to accommodate ever-changing goals or progress. Are they prepared to adjust your routine if you're hitting plateaus or need something more challenging? Do they offer Skype sessions so that you can have face-to-face conversations about your progress? Look for someone who can adjust as needed, understanding that everyone has different starting points, goals, bodies and routines.
Dedication
Finally, what sort of dedication does your potential bodybuilding coach have when it comes to helping their clients reach their goals? Do they offer strategies for staying focused or motivated if you hit a wall? Do they review as well as update diets or training protocols over time? Make sure that the relationship between you and your coach is one of dedication: They are dedicated to helping YOU reach YOUR goals.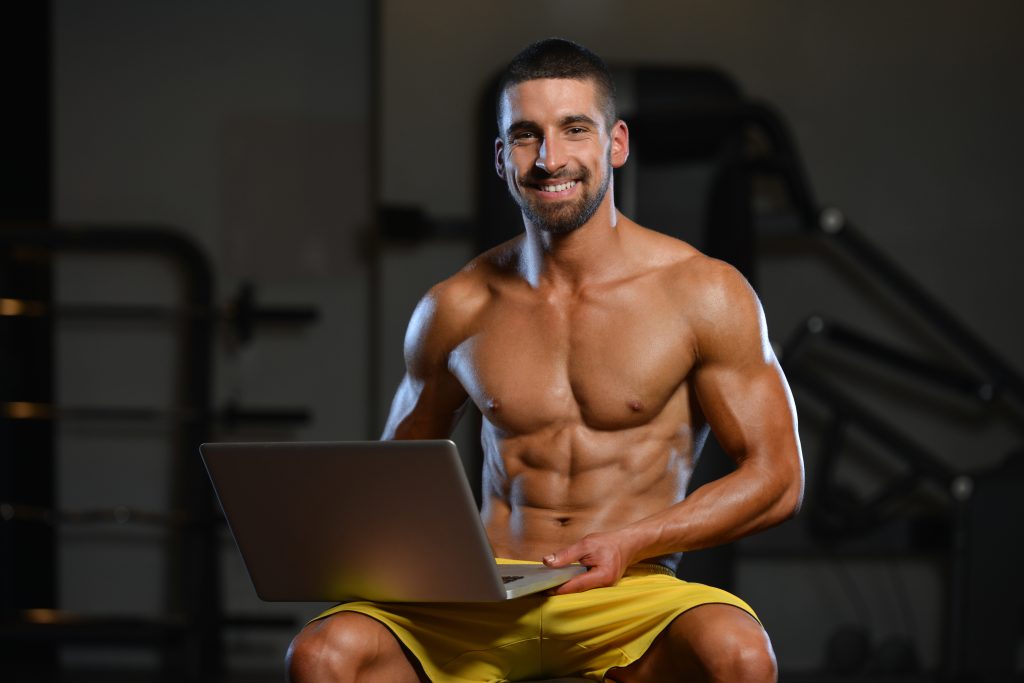 Pin
Evaluating Qualifications and Experience of the Coach
Now that you know the questions to ask when conducting an interview with a potential bodybuilding coach, it's time to evaluate their qualifications and experience.
Training Credentials
When researching a coach's credentials, you should ask for proof of their education, certifications, and any other training-related qualifications they possess. A reputable coach will have no problem providing proof of their expertise.
Professional Organizations
Membership in professional organizations such as the National Strength and Conditioning Association (NSCA) can also be a good indicator of a coach's qualifications. Membership in professional organizations implies that they have subscribed to ethical standards as well as have participated in continuing education within the field.
Personal Experience
You should also research the personal experience that your potential bodybuilding coach has. This could include any experience they have had training themselves or working with clients. Ask for stories about how they've helped others achieve their goals, what methods did they use to help them succeed? You want someone who has the knowledge and experience necessary to give you direction and bring out your best performance.
Testimonials
Finally, ask for testimonials from past clients who can tell you about their experiences with said coach. This is valuable insight into what kind of services you can expect from your prospective bodybuilding coach — read through positive reviews carefully and take it all into account when making your decision.
Making the Final Decision on Your Bodybuilding Coach
At this point, you've done your research and have a few potential coaches that could be a good match for you. Now it's time to make the final decision.
Interviews
The best way to get to know a coach before hiring them is to do an interview. Some questions you might want to ask include:
What experience do you have coaching bodybuilding?
What experience do you have with the type of competition I'm aiming for?
How will our athlete-coach relationship work?
What challenges have you overcome with past athletes, and how did you help them?
What results can I realistically expect?
Be sure to ask follow-up questions if there is anything that isn't clear or if something doesn't make sense. Also, take note of how the coach responds—are they patient, clear and confident in their answers? That's a good sign they'll be patient with any struggles or roadblocks that come up in your development.
Chemistry Matters Too!
In addition to doing interviews and asking questions, it's important that there's chemistry between the two of you. You want someone who not only has the know-how to get results but also fits in with your goals and personality style; someone who can tell when something isn't working and offer alternatives instead of just telling you what to do—a relationship should be a team effort!
Additional Resources to Help You Find a Good Fit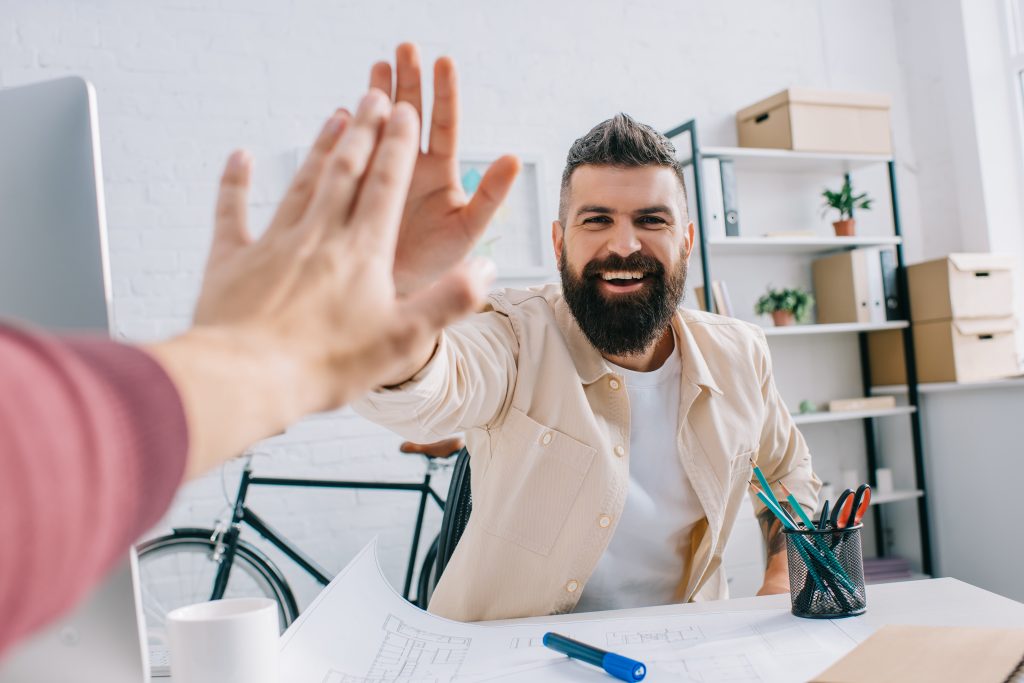 Pin
Last but certainly not least, there are other resources you can turn to when looking for a good bodybuilding coach. Here are a few:
Referrals and Reviews
The best way to find a good coach is by word-of-mouth recommendation from someone who has worked with them before. Ask your friends and family if they know of anyone qualified, then look up reviews from other people who have used the coach's services.
Social Media
Social media is a great way to search for coaches who specialize in bodybuilding. Look for coaches who have an active presence on platforms like Instagram, Twitter and YouTube — read their bio descriptions, watch their videos, and check out the comments section to see what others are saying about them. You can even contact them directly if you want more information or want to set up a one-on-one meeting.
Professional Organizations & Websites
Check out professional organizations like the National Strength and Conditioning Association (NSCA) or websites like Trainiac that allow you to search for qualified coaches near you. Many of these websites also provide reviews and ratings so you can get an idea of the quality of service they offer before committing.
Conclusion
Finding the right bodybuilding coach doesn't have to be a daunting task. By closely evaluating your individual needs, researching the credentials of potential coaches, and interviewing them to make sure you're a good match, you can find the perfect person to help you reach your goals. A good bodybuilding coach should be able to provide you with not only the necessary guidance and support, but also with helpful resources that will make your entire bodybuilding journey easier and more enjoyable. With the right coach in your corner, you can reach your full potential, both in the gym and out.
Time to go Pump Some Iron!